ICE Detention Facilities in Illinois
There are three immigration detention facilities in Illinois. If you need to post am Illinois immigration bond, below are the facilities:
None of the three detention facilities in Illinois allows you to post an immigration bond at that facility. If you would like to post an immigration bond it must be done at an ICE-ERO facility that accepts immigration bonds. In Illinois there is one ICE-ERO facility where you can post an immigration bond in person. The facility is located at:
101 W. Congress Parkway, Suite 4000, Chicago, IL 60605 (312) 347-2400
If you are unable to post a bond in person or just need an easier way to post an immigration bond for someone who is detained at an immigration detention facility in Illinois, you can post an immigration bond through a licensed immigration bonding agent. That agent can post a bond for you electronically for any detention facility in Illinois and around the US.
For general detainee related questions, call the ICE ERO Information Line: (888) 351-4024 
Call now to bond out an ICE detainee: (844) 910-2342
Click on a state to view all of it's ICE detention facilities. You can also find an specific detention center by searching below.
Video transcript: To post an immigration bond for someone detained at an ICE Detention facility you must have a money order, cashier's check or certified check. If the bond amount exceeds $10,000, you can only pay by a single cashier's check or a certified check. All payments should be made to the "US Department of Homeland Security" or "Immigration and Customs Enforcement." If you do not want to post the bond in-person yourself, you can also have a licensed immigration bond agent post the bond for you. For a small fee, an agent can post the bond for you electronically so that you do not have to travel to the ICE ERO facility. This process is typically faster and easier than posting a bond yourself.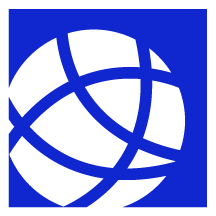 If you would like to contact ICE for general information, field offices, media inquiries and more, you can visit their ICE website.