ICE Detention Facilities in California
There are 7 ICE detention facilities in California. If you need to post a California immigration bond, below are the facilities:
Not every ICE detention facility allows you to post an immigration bond in California. If you would like to post an immigration bond it must be done at an ICE-ERO facility that accepts immigration bonds. In California there are seven ICE-ERO facilities where you can post an immigration bond in person. These are located at the following addresses:
300 N Los Angeles Street, Suite 7621, Los Angeles, CA 90012 (213) 830-7911
880 Front Street Suite 2242, San Diego, CA 92101 (619) 436-0084
1564 Gateway Road, Calexico, CA 92231 (760) 768-6300
2051 N. Waterman Avenue, Suite 101, El Centro, CA 92243 (760) 335-2200
650 Capitol Mall, Sacramento, CA 95814 (916) 329-4300
800 Truxtun Avenue, Bakersfield, CA 93301 (661) 328-4500
630 Sansome Street, San Francisco, CA 94111 (415) 844-5547
If you need an easier way to post an immigration bond for someone who is detained at an immigration detention facility in California, you can post an immigration bond through a licensed immigration bonding agent. That agent can post a bond for you electronically for any detention facility in California and around the US.
For general detainee related questions, call the ICE ERO Information Line: (888) 351-4024 
Call now to bond out an ICE detainee: (844) 910-2342
Click on a state to view all of it's ICE detention facilities. You can also find an specific detention center by searching below.
Video transcript: There are currently 137 ICE detention centers across the United States. A facility locator can be found at the Center for Immigration Assistance website at www.cfiaus.com. There is a state by state map that links directly to each state's facility. On the site you will find useful information regarding everything from the ICE facility's physical address and parking information to visiting hours and immigration bond information.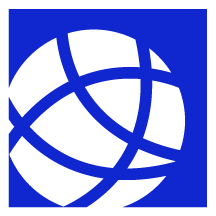 If you would like to contact ICE for general information, field offices, media inquiries and more, you can visit their ICE website.