Your Leading Source for Immigration Information and Resources
The Center for Immigration Assistance (CFIA) is the Nation's most comprehensive resource for ICE detention and release. From information on the immigration bonding process, to searching for someone in ICE detention, to securing someone's release, CFIA is here to help.
The Center for Immigration Assistance (CFIA) is one of the nation's leading resources on immigration related issues. Our team is focused on providing families with the information they need to fully understand the immigration detention and release process and the resources and information available to them. Whether you are seeking information on a specific person in ICE detention, trying to locate the nearest consulate/embassy or even looking for assistance in securing a loved one's release from custody, CFIA is here to help.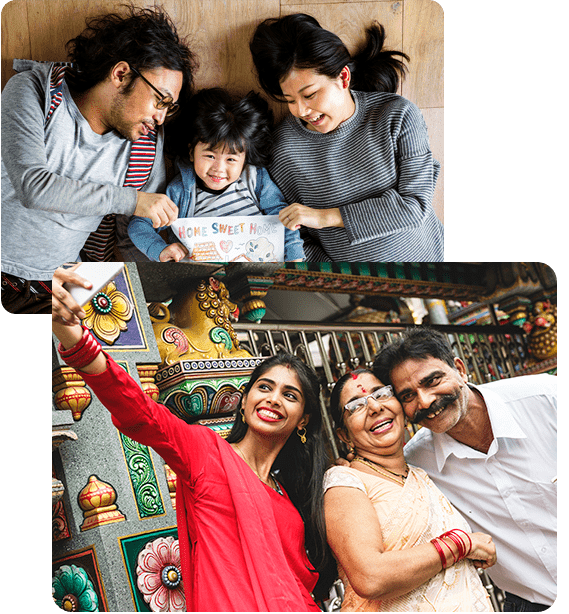 Center for Immigration Assistance
For general detainee related questions, call the ICE ERO Information Line: (888) 351-4024 
Call now to bond out an ICE detainee: (844) 910-2342
Some of our immigration resources include explaining how the immigration process works, helpful infographics, legal resources, Know Your Rights printouts, important immigration bond documents and how you can get an ICE detainee released quickly.
You can also call us anytime at (844) 910-2342.
ICE Detention Facilities
Do you need to find someone who has been detained?
Search for a Detainee

If you need help finding a loved one who has been detained, you can search for them on our immigration detainee search.
Video transcript: In order to send money to a person detained by ICE**, you will need to contact the detention facility directly. The detention center will provide instructions on how to the send money. If you need assistance with locating a detained person, or the contact information of the detention center, contact The Center for Immigration Assistance by going to www.cfiaus.com/ice or you can call (844) 910-2342. Each facility page has detailed information for each detention center in the US.
The Center For Immigration Assistance will work with you to understands your needs and ensure your loved ones are released on bond as quickly as possible, usually within 24 hours. Our trained, multi-lingual customer service specialists are here to help you get started, determine the status of the detained person and discuss options to gain their release. We are familiar with DHS-ICE detention centers and release procedures. We do our best so you can have a hassle-free release.