Know Your Rights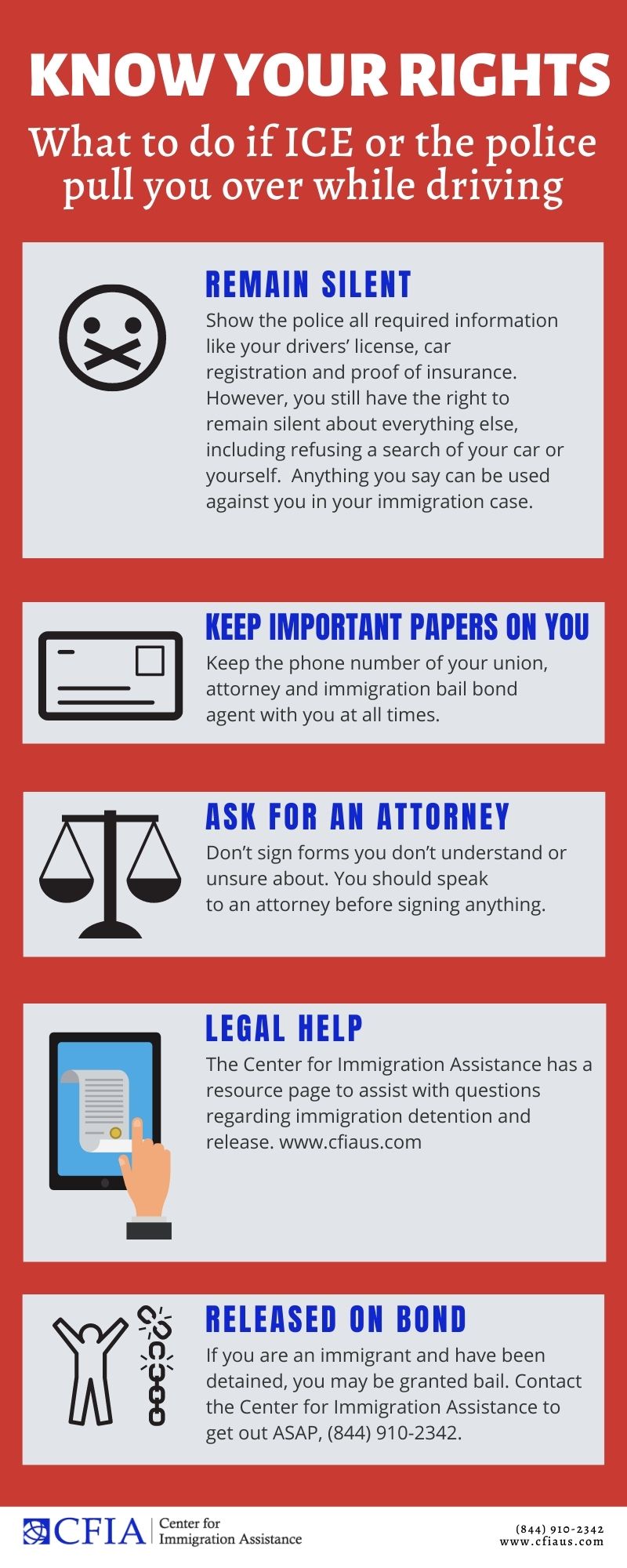 KNOW YOUR RIGHTS: What to do if ICE or the police come to your home

REMAIN SILENT
Show the police all required information like your drivers' license, car registration and proof of insurance. However, you still have the right to remain silent about everything else, including refusing a search of your car or yourself. Anything you say can be used against you in your immigration case.

KEEP IMPORTANT PAPERS ON YOU


Keep the phone number of your union, attorney and immigration bail bond agent with you at all times.

ASK for an ATTORNEY


Don't sign forms you don't understand or unsure about. You should speak to an attorney before signing anything.

LEGAL HELP


The Center for Immigration Assistance has a resource page to assist with questions regarding immigration detention and release.

RELEASED ON BOND


If you are an immigrant and have been detained, you may be granted bail. Contact the Center for Immigration Assistance to get out ASAP,

(844) 910-2342

.