Know Your Rights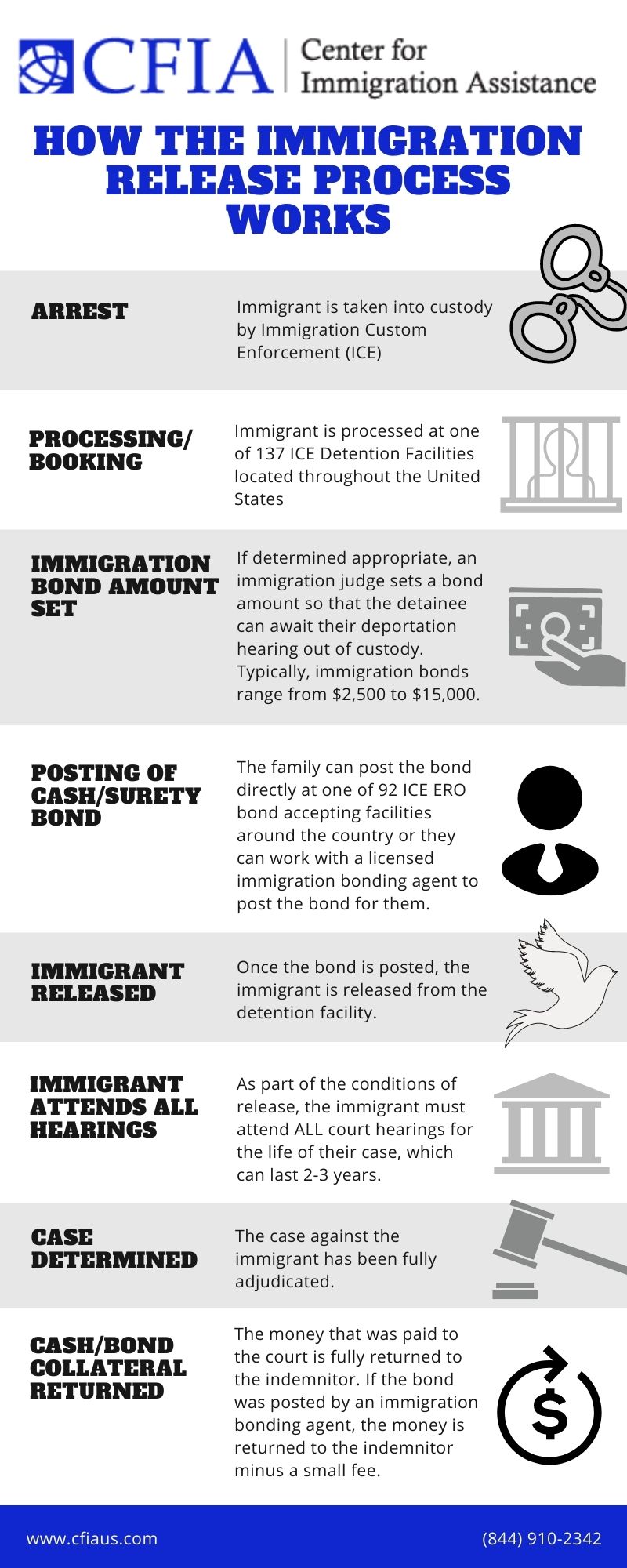 How the Immigration Process Works
ARREST
Immigrant is taken into custody by Immigration Custom Enforcement (ICE)
PROCESSING/BOOKING
Immigrant is processed at one of 137 ICE Detention Facilities located throughout the United States
IMMIGRATION BOND AMOUNT SET
If determined appropriate, an immigration judge sets a bond amount so that the detainee can await their deportation hearing out of custody. Typically, immigration bonds range from $2,500 to $15,000.
POSTING OF CASH/SURETY
The family can post the bond directly at one of 92 ICE ERO bond accepting facilities around the country or they
can work with a licensed immigration bonding agent to post the bond for them.
IMMIGRANT RELEASED
Once the bond is posted, the immigrant is released from the detention facility.
IMMIGRANT ATTENDS ALL HEARINGS
As part of the conditions of release, the immigrant must attend ALL court hearings for the life of their case, which
can last 2-3 years.
CASE DETERMINED
The case against the immigrant has been fully adjudicated.
CASH/BOND COLLATERAL RETURNED
The money that was paid to the court is fully returned to the indemnitor. If the bond was posted by an immigration bonding agent, the money is returned to the indemnitor minus a small fee.
USING A BONDING AGENT
A bonding agent can post the bond anywhere in the country electronically from their office.

All paperwork and signatures can be done electronically.

A bonding agent will provide a broader and more flexible range of payment options.

Once the bond is posted electronically, the detainee is released very quickly.