ICE Detention Facilities in Florida
There are five immigration detention facilities in Florida. If you need to post a Florida immigration bond, below are the facilities:
Of the five ICE detention facilities in Florida only one allows you to post an immigration bond in person at that facility. That facility is the Krome Service Processing Center. If you would like to post an immigration bond at any other ICE detention center in Florida it must be done at an ICE-ERO facility that accepts immigration bonds. In Florida there are five ICE-ERO facilities where you can post an immigration bond in person. The five locations where you can post an immigration bond are as follows:
18201 SW 12 Street, Miami, FL 33194 (305) 207-2001
2805 SW 145th Avenue, Miramar, FL 33027 (954) 843-5800
13077 Veveras Drive, Jacksonville, FL 32258 (904) 288-4645
9495 Delegates Drive, Orlando, FL 32837 (407) 480-5246
5524 West Cypress Street, Tampa, FL 33607 (813) 637-3048
If you need an easier way to post an immigration bond for someone who is detained at an immigration detention facility in Florida, you can post an immigration bond through a licensed immigration bonding agent. That agent can post a bond for you electronically for any detention facility in Florida and around the US. In fact, posting an immigration bond with a bonding agent is much easier and more convenient than posting a full cash immigration bond with the court.
For general detainee related questions, call the ICE ERO Information Line: (888) 351-4024 
Call now to bond out an ICE detainee: (844) 910-2342
Click on a state to view all of it's ICE detention facilities. You can also find an specific detention center by searching below.
Video transcript: There are currently 137 ICE detention centers across the United States. A facility locator can be found at the Center for Immigration Assistance website at www.cfiaus.com. There is a state by state map that links directly to each state's facility. On the site you will find useful information regarding everything from the ICE facility's physical address and parking information to visiting hours and immigration bond information.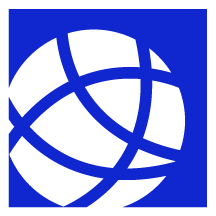 If you would like to contact ICE for general information, field offices, media inquiries and more, you can visit their ICE website.