ICE Detention Facilities in Minnesota
There are four immigration detention facilities in Minnesota. If you need to post an Minnesota immigration bond, below are the facilities:
Not every detention facility allows you to post an immigration bond in Minnesota. If you would like to post an immigration bond it must be done at an ICE-ERO facility that accepts immigration bonds. In Minnesota there is one ICE-ERO Facility where you can post an immigration bond in person. This facility is located at the following address:
1 Federal Drive Suite 1640, Fort Snelling, MN 55111 (612) 843-8600
If you need an easier way to post an immigration bond for someone who is detained at an immigration detention facility in Minnesota, you can post an immigration bond through a licensed immigration bonding agent. That agent can post a bond for you electronically for any detention facility in Minnesota and around the US.
For general detainee related questions, call the ICE ERO Information Line: (888) 351-4024 
Call now to bond out an ICE detainee: (844) 910-2342
Click on a state to view all of it's ICE detention facilities. You can also find an specific detention center by searching below.
Video transcript: The amount of an immigration bond is determined by an immigration judge or Immigration and Customs Enforcement, also known as ICE. The amount usually ranges from $2,500 to $15,000 depending on the particular circumstances of each individual immigrants case. The bond amount can be paid directly to an ICE ERO facility by cash, money order or certified check. Regardless of what the amount is, it is always faster to use an immigration bond agent to get a detainee released because an immigration bond agent can post the bond electronically without having to be at the facility in person.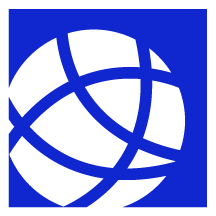 If you would like to contact ICE for general information, field offices, media inquiries and more, you can visit their ICE website.