Know Your Rights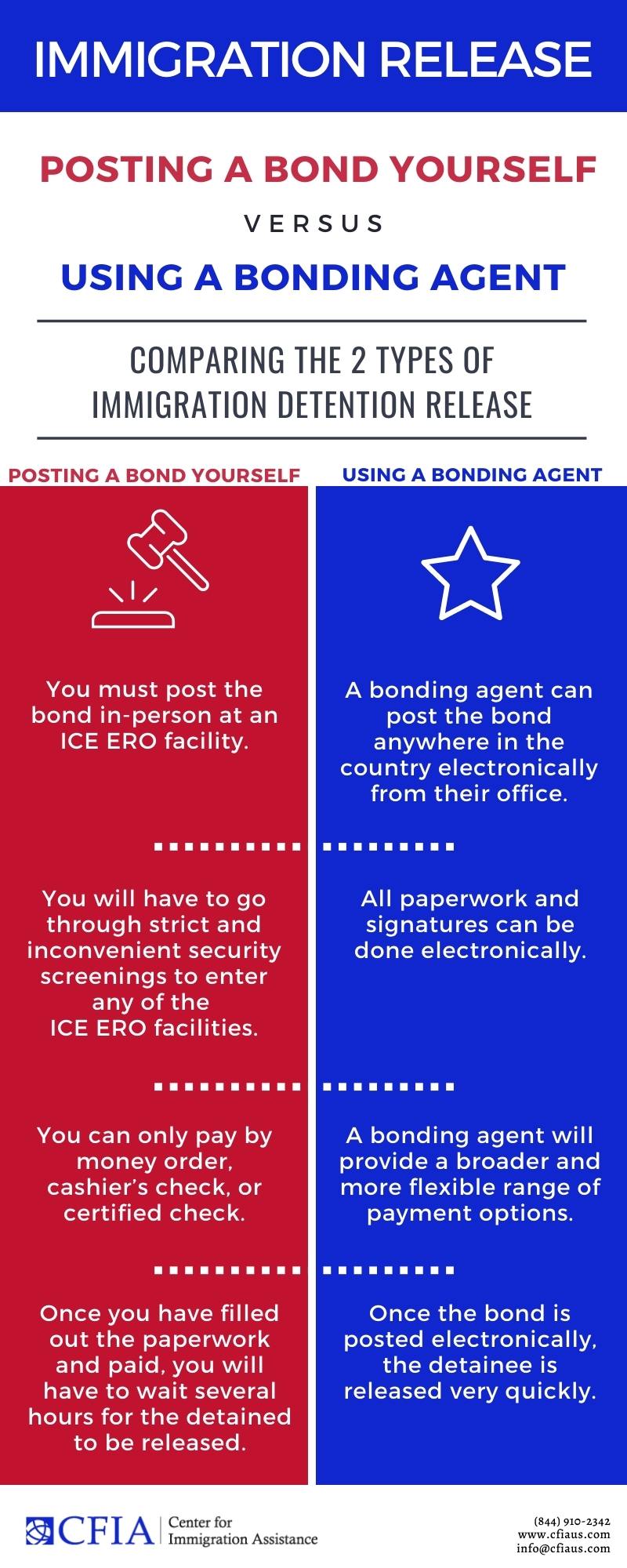 IMMIGRATION RELEASE: Posting a bond yourself versus using an immigration bond agent
Comparing the 2 types of Immigration Release

POSTING A BOND YOURSELF:
You must post the bond in-person at an ICE ERO facility.

You will have to go through strict and inconvenient security screenings to enter any of the

ICE ERO facilities.

You can only pay by money order, cashier's check, or certified check.

Once you have filled out the paperwork and paid, you will have to wait several hours for the detained to be released.
USING A BONDING AGENT
A bonding agent can post the bond anywhere in the country electronically from their office.

All paperwork and signatures can be done electronically.

A bonding agent will provide a broader and more flexible range of payment options.

Once the bond is posted electronically, the detainee is released very quickly.