Know Your Rights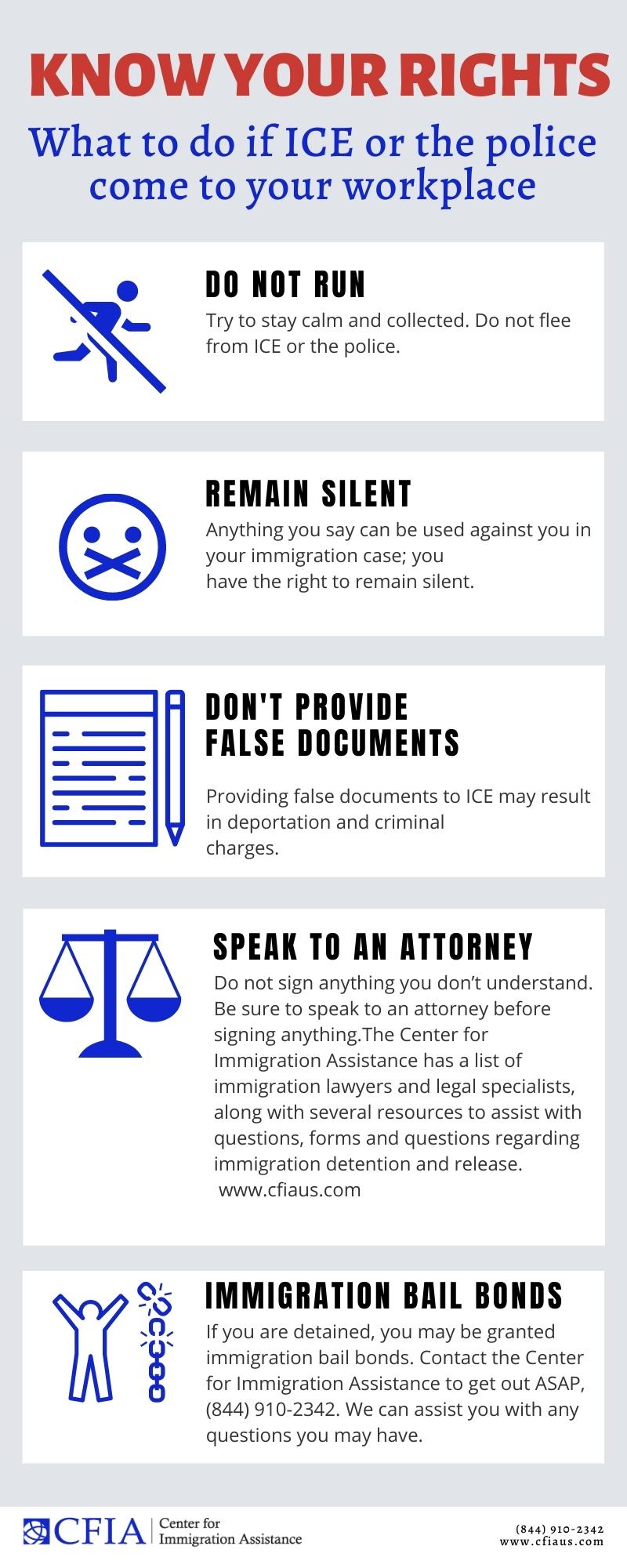 KNOW YOUR CONSTITUTIONAL RIGHTS: What to do if ICE or the police come to your home

DO NOT RUN


Try to stay calm and collected. Do not flee from ICE or the police.

REMAIN SILENT


Anything you say can be used against you in your immigration case; you

have the right to remain silent.

DON'T PROVIDE

FALSE DOCUMENTS


Providing false documents to ICE may result in deportation and criminal

charges.

SPEAK TO AN ATTORNEY


Do not sign anything you don't understand. Be sure to speak to an attorney before signing anything.The Center for Immigration Assistance has a list of immigration lawyers and legal specialists, along with several resources to assist with questions, forms and questions regarding immigration detention and release.

IMMIGRATION BAIL BONDS
If you are detained, you may be granted immigration bail bonds. Contact the Center for Immigration Assistance to get out ASAP, (844) 910-2342. We can assist you with any questions you may have.