Know Your Rights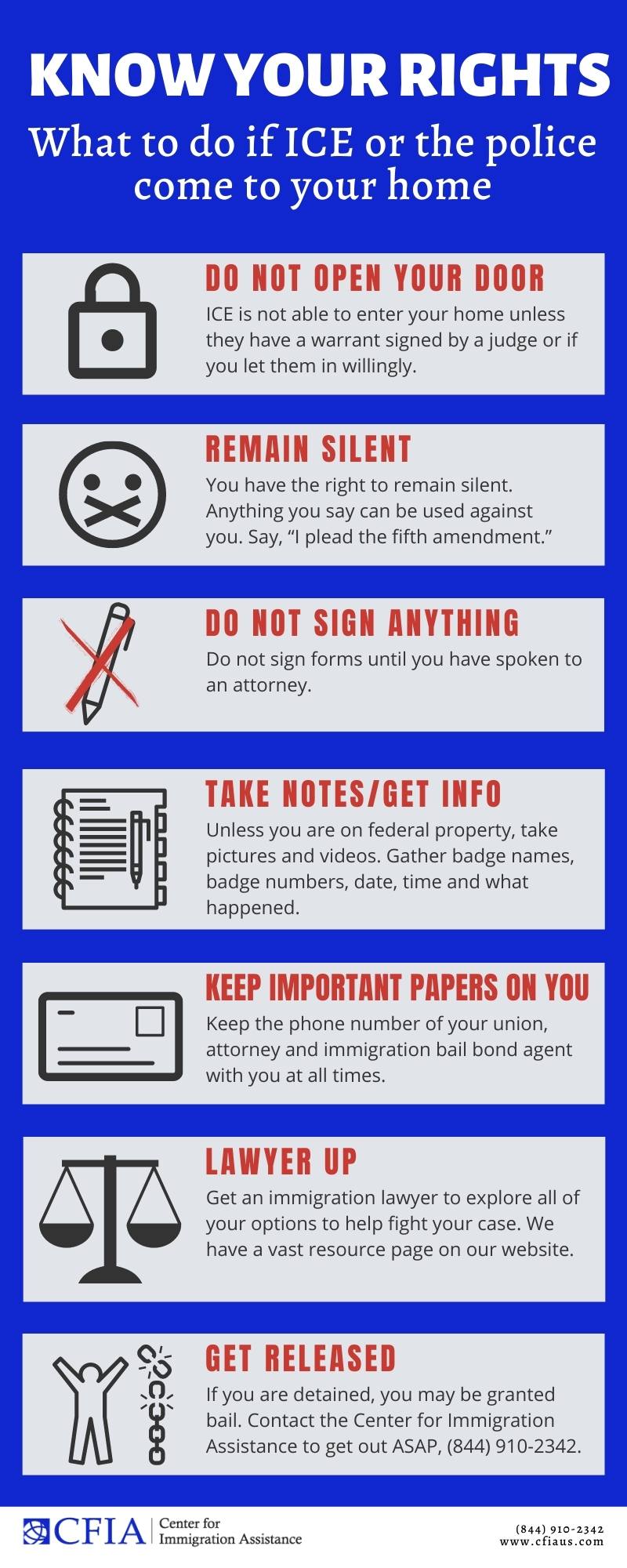 KNOW YOUR RIGHTS: What to do if ICE or the police come to your home

DO NOT OPEN YOUR DOOR
ICE is not able to enter your home unless they have a warrant signed by a judge or if you let them in willingly.
REMAIN SILENT
You have the right to remain silent. Anything you say can be used against you in your immigration case. Say, "I plead the fifth amendment."
DO NOT SIGN ANYTHING
Do not sign forms until you have spoken to an attorney.
TAKE NOTES/GET INFO
Unless you are on federal property, take pictures and videos. Gather badge names, badge numbers, date, time and what happened.
KEEP IMPORTANT PAPERS ON YOU
Keep the phone number of your union, attorney and immigration bail bond agent with you at all times.
LAWYER UP
Get an immigration lawyer to explore all of your options to help fight your case. We have a vast resource page that can help.
GET RELEASED
If you are detained, you may be granted bail. Contact the Center for Immigration Assistance.